If you don't already know, today, April 22nd, is Earth Day- a day to think about our everyday lives and see how we can change it to create a sustainable earth for our future. Many beauty companies are chipping in and having Earth Day events to promote greener products and packaging. Here are some of my finds (Click on links for more info):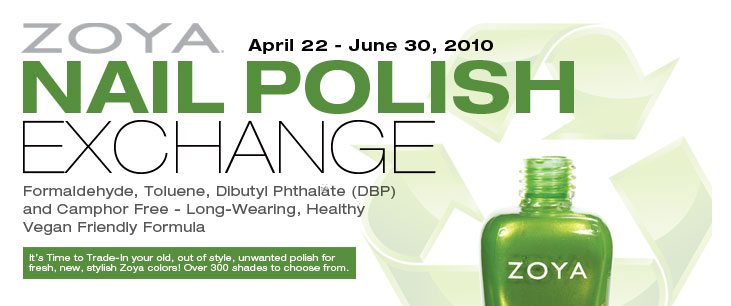 Ecotools "Look Gorgeous, Love Green" Campaign
"To encourage women to get gorgeously green with their beauty routine, EcoTools will collect used cosmetic brushes and bath + body care products to swap them for an EcoTools alternative. The Look Gorgeous, Love Green Campaign strives to show women that EcoTools will keep them stunning – and sustainable.
Examples of swap items include

Makeup brushes
Body Wash and Scrub
Body Lotions
Hand Creams
Body Mist"
Origins Earth Day Trade (Today Only!)
"FREE full-size cleanser! One day only at Origins – Earth Day 4/22.
Now swap potentially harsh chemical ingredients for the purity of Origins. Bring your current skincare product (full or empty) to any Origins store and we'll trade it for a FULL-SIZE of one of our gentle, high-performance cleansers.
Choose either Checks and Balances™ Frothy face wash 5 fl. oz./150 ml or A Perfect World™ Antioxidant cleanser with White Tea 5 fl. oz./150 ml.
Just bring in your current skincare – any full or empty tube, bottle or jar regardless of brand – to any U.S. Origins department store counter or Retail Store location on April 22nd to be recycled or responsibly converted to energy. "